Wrangler
LET'S TALK!
Data Transformation, Cleaning, Curation, Manipulation, Processing, Authoring and Data Mining.
GantaBI
What is GantaBI Wrangler?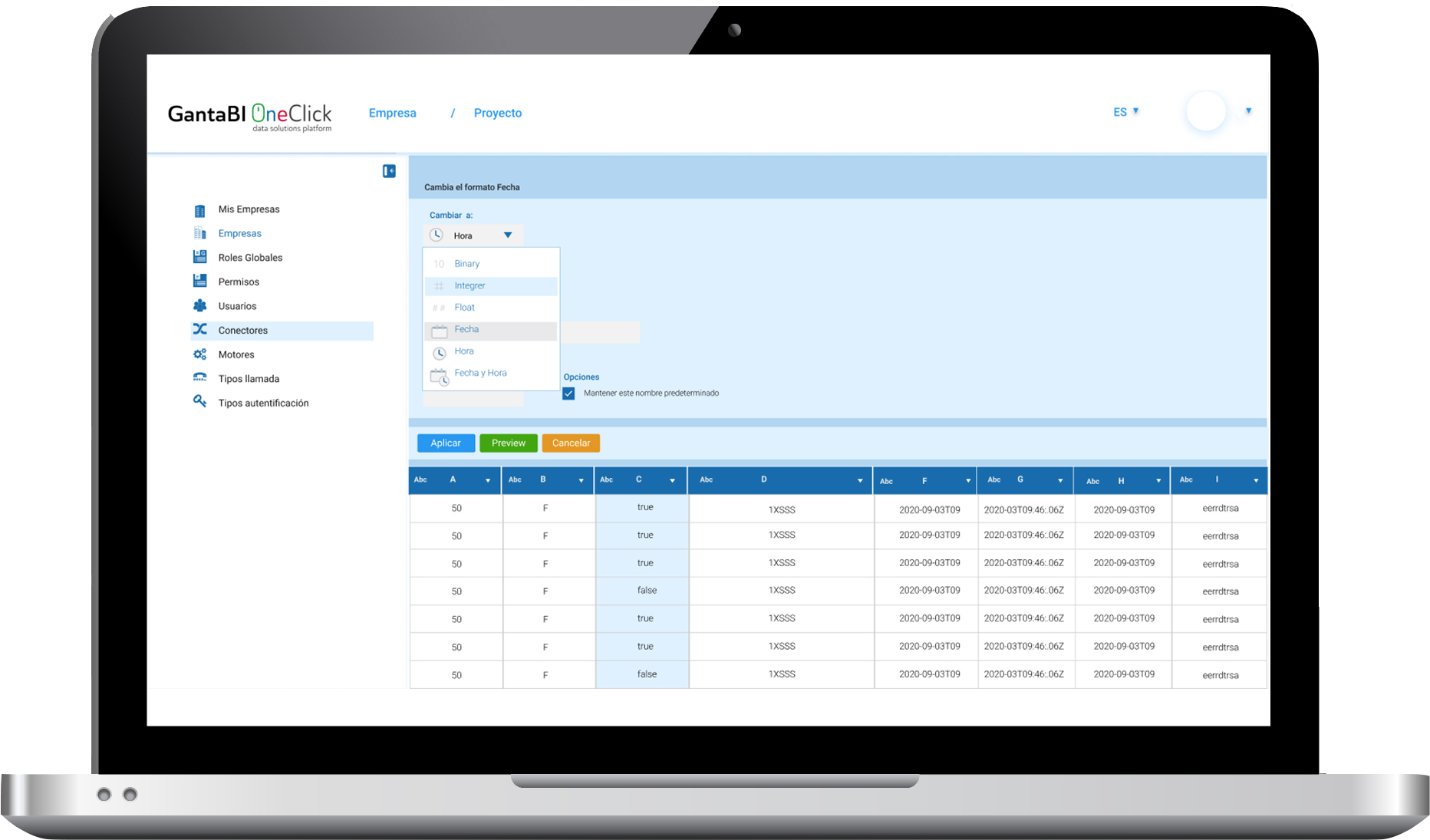 This module allows you to explore, clean and prepare structured and unstructured data visually, including recommendations on the data transformation that should be carried out, for subsequent exploitation in analysis, reporting and machine learning processes.
In addition to these functionalities, it offers visualizations of data quality that will indicate recommendations on the best way to repair and unify data (row or column), as well as to enrich them.
It focuses on the data exploration and transformation required for the preparation of raw data extracted for a client. In addition, it creates data relationships on a group of user-selected datasets.
How can GantaBI Wrangler help you?
Looking

for

another

solution?

Explore the other three GantaBI OneClick modules.