Ontologies and Information Retreval.
What is GantaBI Classifier?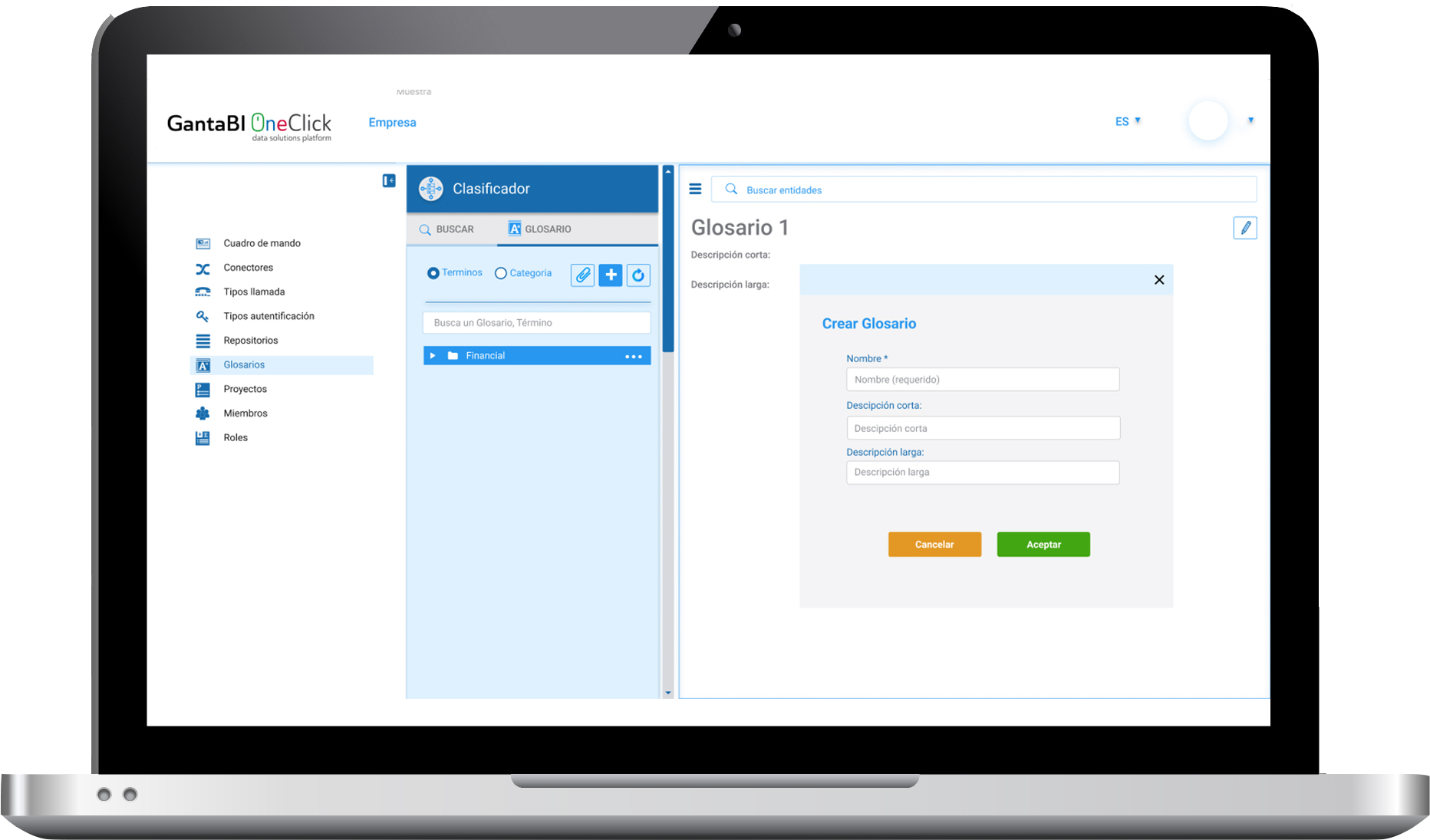 This module is responsible for creating or facilitating the creation of data metadata, creating an ontology with a 360-degree view, anonymizes sets of records and generates hierarchical architectures.
It classifies data to facilitate its organization, thanks to the powerful search engine with built-in artificial intelligence, which allows us through relationship maps to locate data according to your needs.
Classifier is oriented to solve specific functionalities in the data mining process. It manages business glossaries automatically and manually.
How can GantaBI Classifier help you?

Anonymization of records for data validation prior to extraction.


Search engine for information on datasets, tables and resources.

Visualization, interaction and hierarchization of ontologies.


Empty tables and resources detection.

Optimization of extraction and loading processes.

Ontology association in resource groupings.

Creation of engines for connection and extraction of DB metadata.

Creation of glossaries and synonyms linked to user-defined terms.

Classify metadata using glossaries and generate ontologies.

Add descriptions, terms and tags on metadata.

Visualize metadata and relationships between entities.

Create and manage business glossaries, terms and synonyms (auto and manual).

Management of taxonomies, descriptions, terms, manual and automatic tagging tools with NLP processing techniques.
Looking for another solution?
Explore the other three GantaBI OneClick modules.