Data Transformation, Cleaning,
Curation, Manipulatio, Processing,
Authoring and Data Mining.
What is GantaBI Wrangler?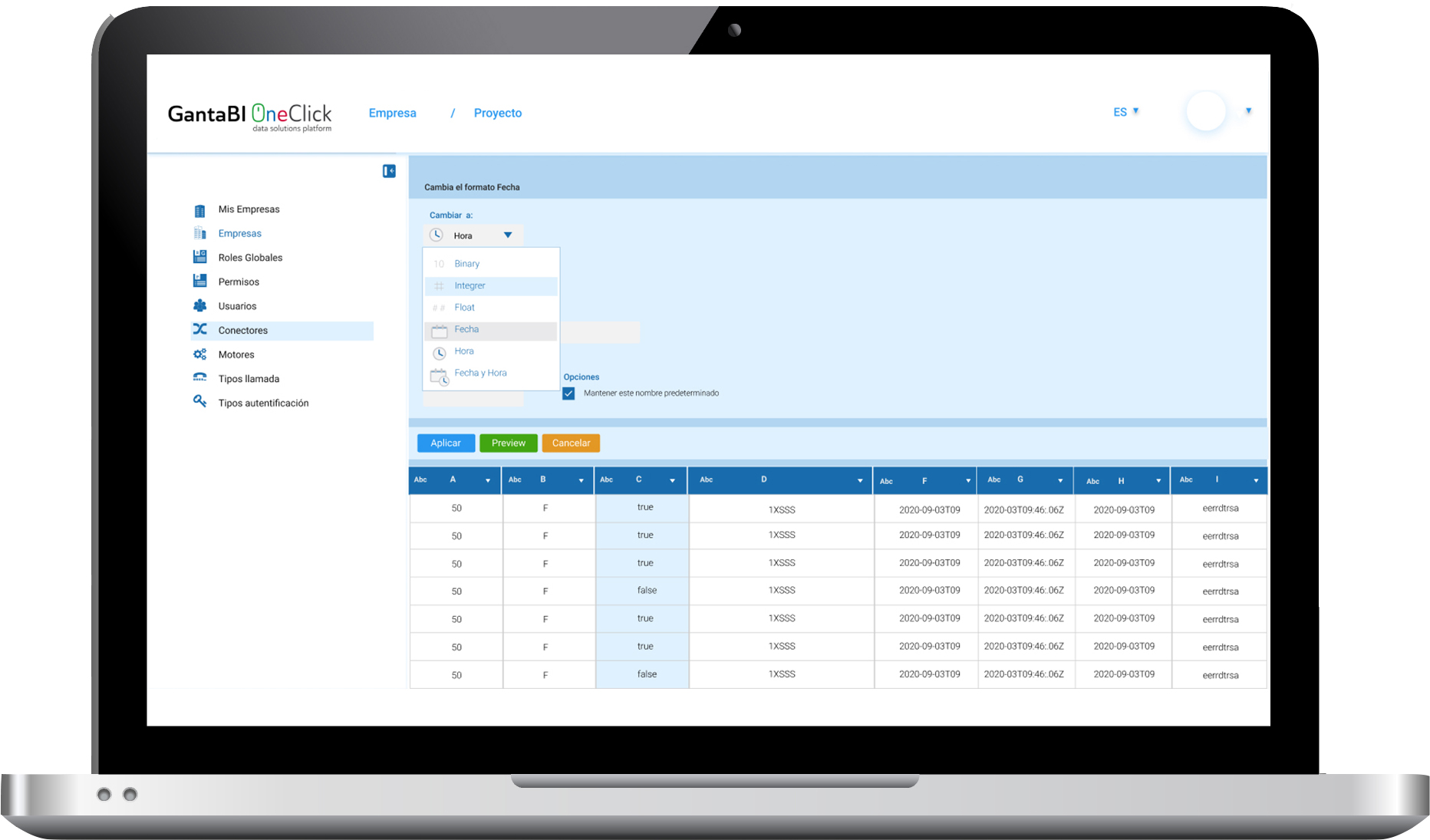 This module allows you to explore, clean and prepare structured and unstructured data visually, including recommendations on the data transformation that should be carried out, for subsequent exploitation in analysis, reporting and machine learning processes.
In addition to these functionalities, it offers visualizations of data quality that will indicate recommendations on the best way to repair and unify data (row or column), as well as to enrich them.
It focuses on the data exploration and transformation required for the preparation of raw data extracted for a client. In addition, it creates data relationships on a group of user-selected datasets.
How can GantaBI Wrangler help you?

Tool for the Transformation, Preparation and Cleaning of structured and unstructured data based on standard Big Data technology.

Visualization and lineage of quality data.

Data serialization and deserialization.

Storage optimization and curation tools.

Virtualization and Manipulation of multiple data formats: CSV, JSON, TXT, XLS, Avro, Parquet, etc.

Data manipulation operations without SQL statements intervention.

Sentiment analysis using NLP on text fields.

Recommendation engine to repair or enrich data.

Unstructured storage in JSON format.

Speed and velocity in data localization.

Null and outlier detection.

Advanced automatic statistical models on data types.

Manipulation and management on columnar databases.

Looking for another solution?
Explore the other three GantaBI OneClick modules.