Data Extraction and Integration.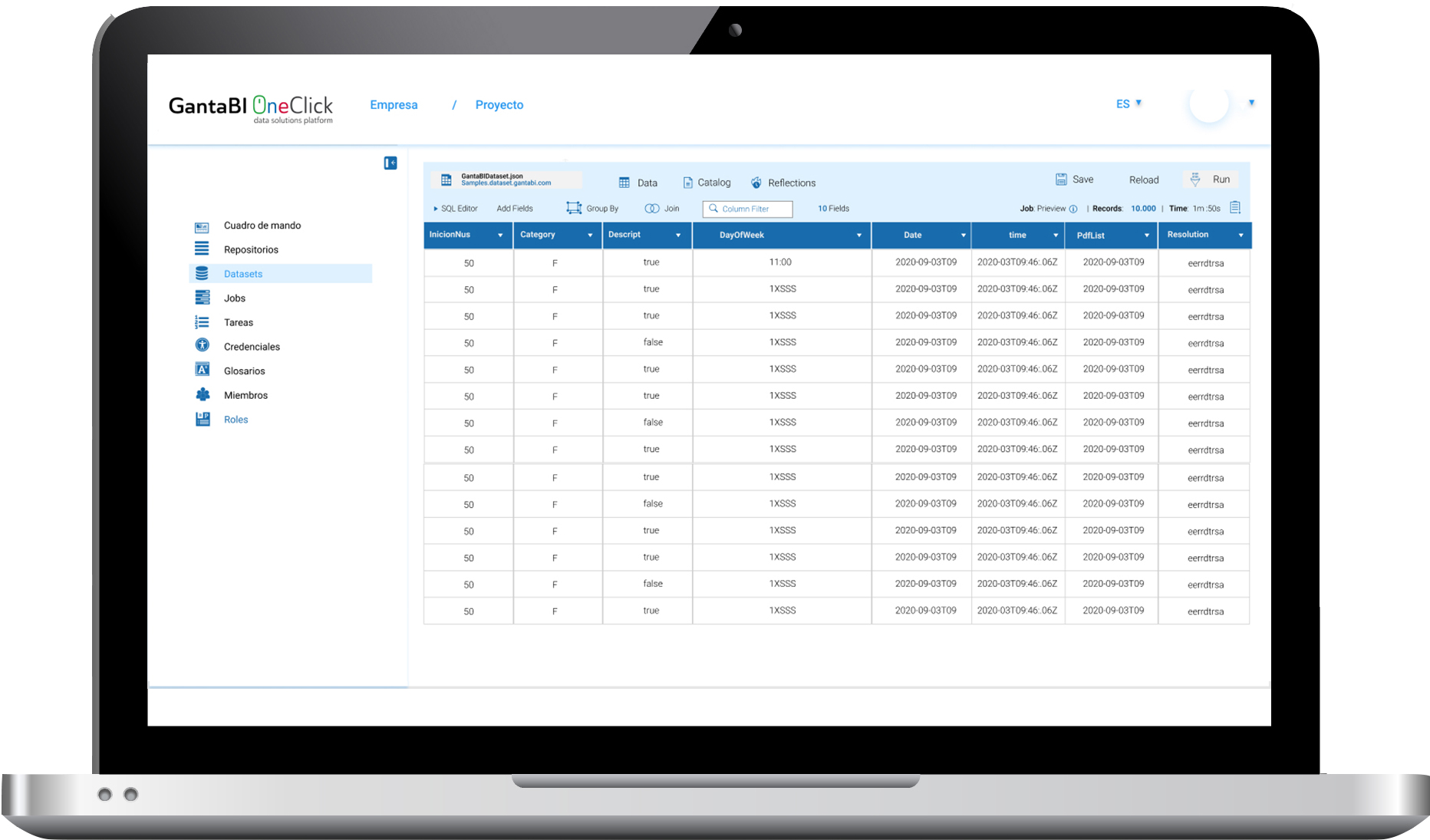 This module allows you to transfer data stored in OneClick to an external system.
Thanks to the use of automated exports, your data will be able to feed any application connected to the cloud, such as, for example, PowerBI, Tableau, Qlik Sense visualization tools.
GantaBI Export is not only focused on well-known applications, i.e. you will be able to send your data using the most commonly used protocols on the Internet: HTTP(s), FTP(s), SFTP, NFS, SAMBA, IMAP, POP3.
How can GantaBI Export help you?

Various formats for exporting load datasets (.csv, .json, .xml, etc.).

Staging and load datasets backup on Apache Parquet.

Performs punctual or periodical exports thanks to the process automation.

Keep track of all your transfers and have everything under control.

User console to manage exports.

Access to load datasets via API or via Triggers.

Easily connect to the most popular applications on the market.

Use the different protocols to connect to any external system.
Looking for another solution?
Explore the other three GantaBI OneClick modules.