What is GantaBI Classifier?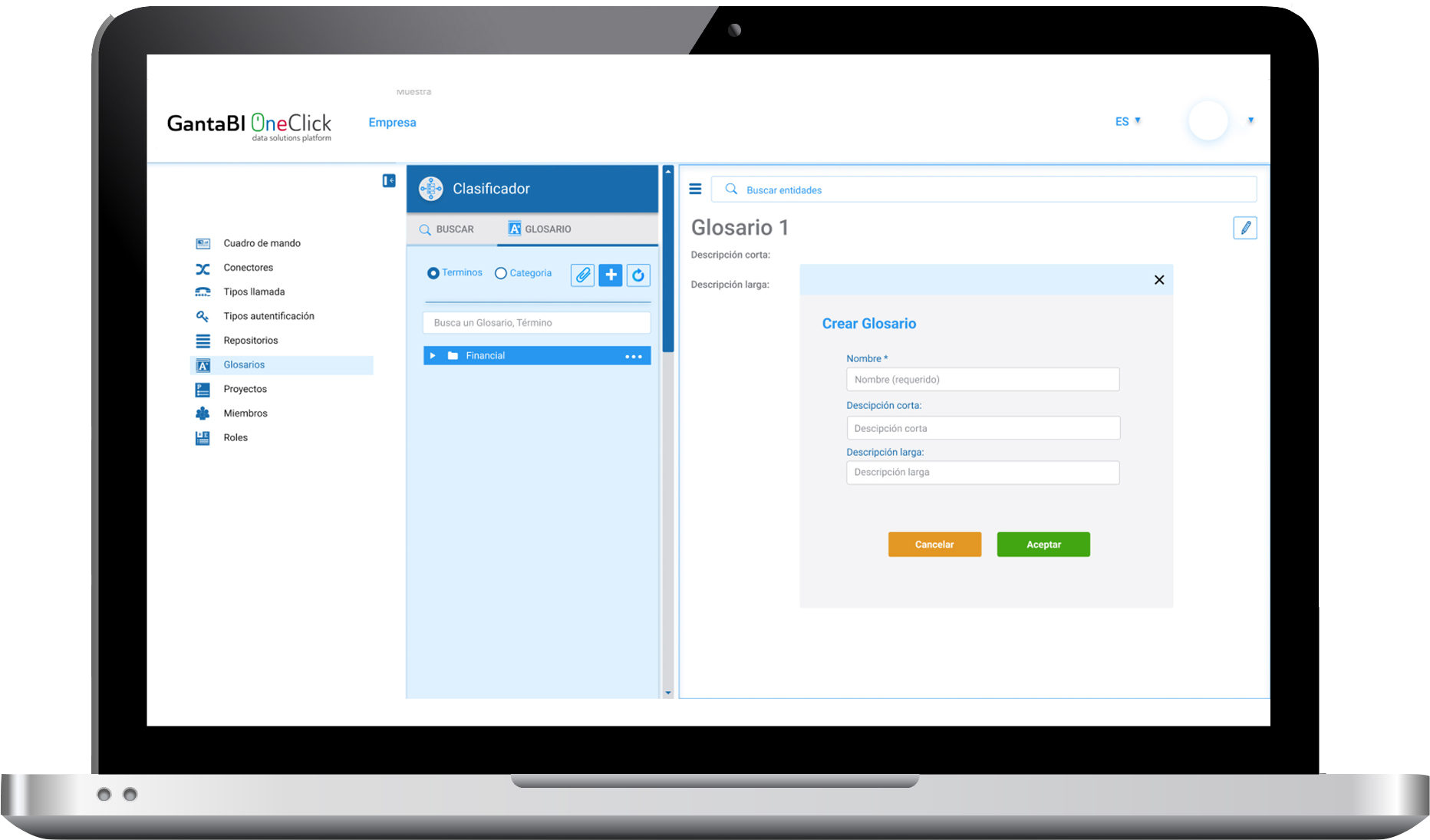 This module is responsible for creating or facilitating the creation of data metadata, creating an ontology with a 360-degree view, anonymizes sets of records and generates hierarchical architectures.
It classifies data to facilitate its organization, thanks to the powerful search engine with built-in artificial intelligence, which allows us through relationship maps to locate data according to your needs.
Classifier is oriented to solve specific functionalities in the data mining process. It manages business glossaries automatically and manually.
How can GantaBI Classifierhelp you?
Looking

for

another

solution?

Explore the other three GantaBI OneClick modules.